The first rule is to not fool yourself.

EzyBox App
This project was done with IIM-A to design a business and design solution for a EzySolare. We designed a Mobile App and its Business Model , for their upcoming product EzyBox, which was a DIY assemble solar kit..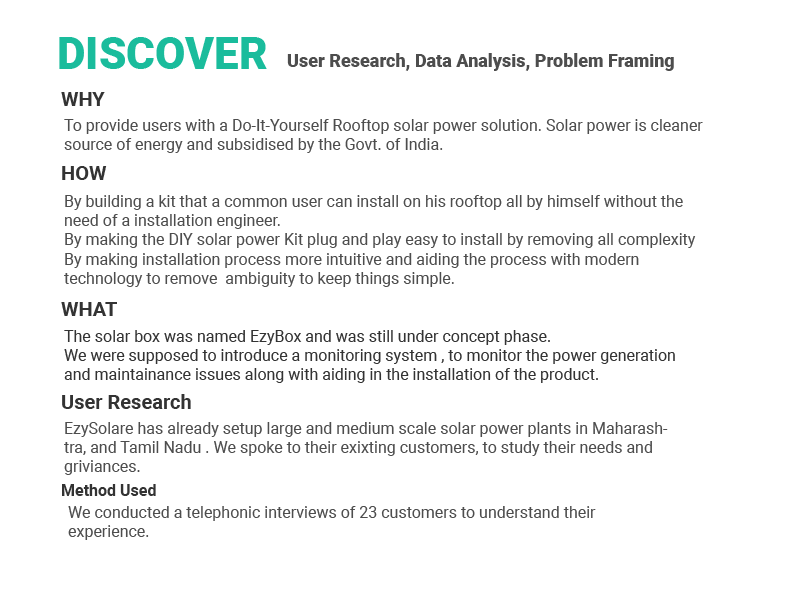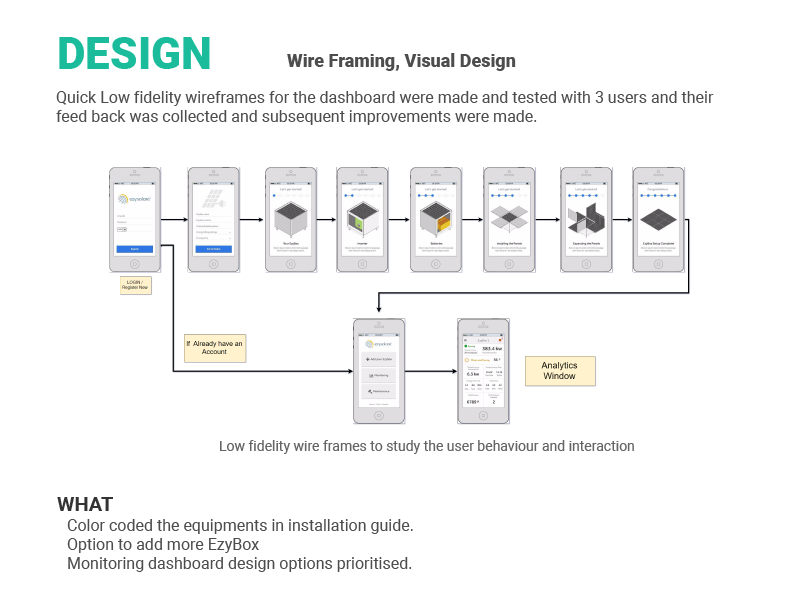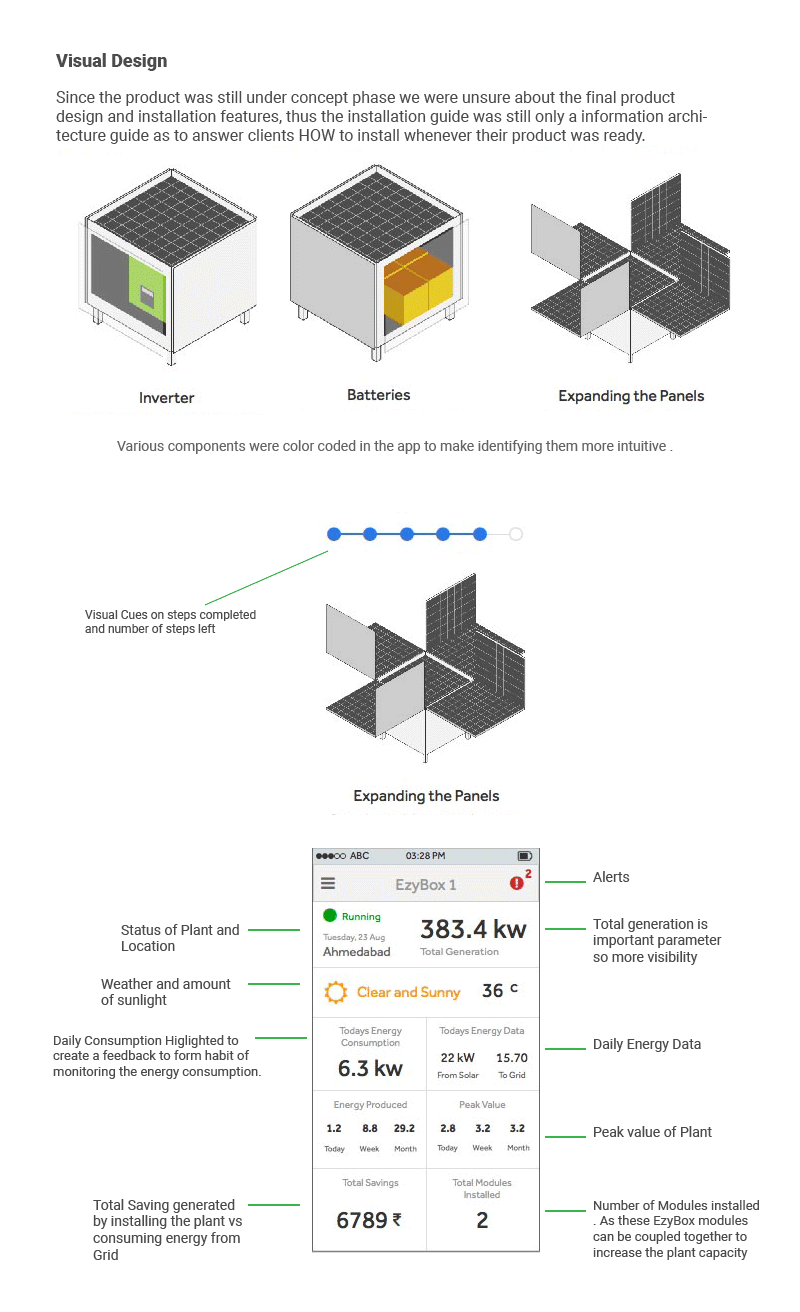 EzyBox App Business Model Canvas
As a part of our second deliverable to the client we studied the existing market of the rooftop solar installation and also the existing competition. We studied the services offered by the competition and also the problems their customers faced by looking into arious forums. All the data was collected to form a list of features that were most needed and prioritised to help placement of elements in dashboard.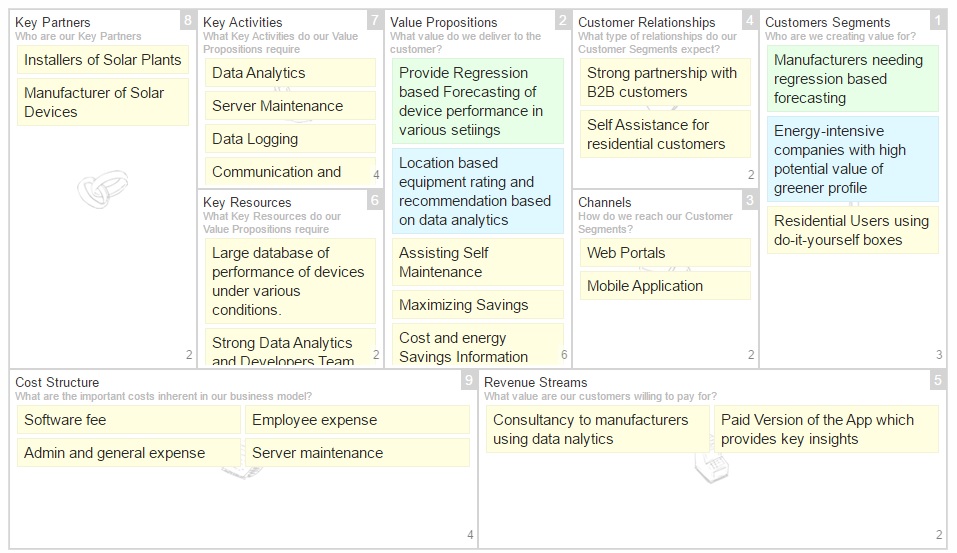 Wireframes